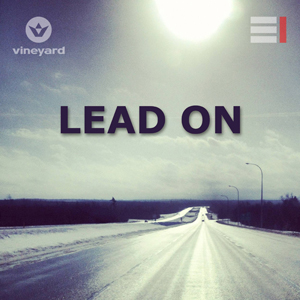 Vineyard Worship Canada has released "Lead On" through Vineyard Worship Canada and all songs are now loaded into WorshipTeam.com "Lead On" is a recording of some great new songs.
Vineyard Worship Canada, the non-profit worship ministry of the Canadian branch of the Vineyard Movement and its 1,500-plus churches, has partnered with Syntax Creative and will release three retail projects between now and October. The Lead On EP will be the first and released on June 23, while solo projects will follow from directors Andy Park and David Ruis, Breath of Heaven and LIVE at Catch the Fire.
Vineyard Worship Canada exists as an organic extension of the Vineyard church movement in Canada. We are, in a phrase, "from the church, for the church." We are not a music company first and foremost; we are a non-profit worship ministry. Our efforts will be centered in the cultivation and empowerment of the core value of worship in the Vineyard – or more simply put, "to help the local church experience God" — rather than in a profit-driven music business model. All songs are loaded and ready to use- just access your WorshipTeam.com system database.
The songs are full featured with complete lyrics, chord charts and full length audio. Check out these great new songs, hear them in the original key, or choose your own key and play it the way you like it.
blessings
Cody Gentes
p.s. if you have never tried out Worshipteam.com, try it FREE for one month by simply going here: http://www.worshipteam.com/try ! See you there.