Both of our apps are included with a WorshipTeam subscription.
An all-in-one, powerful app for creating and managing services, adding team members, and changing song keys. Perfect for worship leaders to use when planning a service.
You must have a login to use WorshipTeam apps. Accounts cannot be created in-app. Contact your team leader for a login link if your church already has a subscription, or start a subscription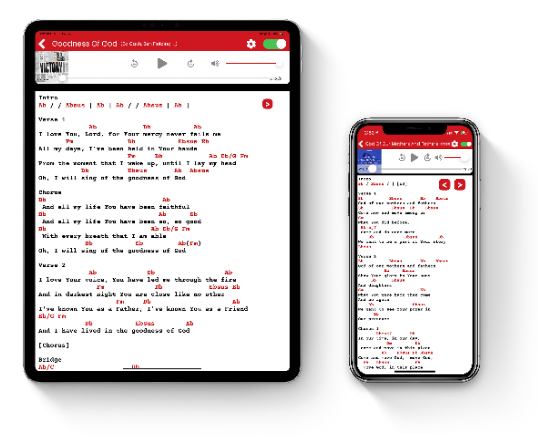 A streamlined chord chart viewing experience, with features such as user sync and bluetooth pedal compatibility. Perfect for leaders and team members to use during rehearsals and services.
You must have a login to use WorshipTeam apps. Accounts cannot be created in-app. Contact your team leader for a login link if your church already has a subscription, or start a subscription
Sign up for WorshipTeam and get access to the full WT App Suite