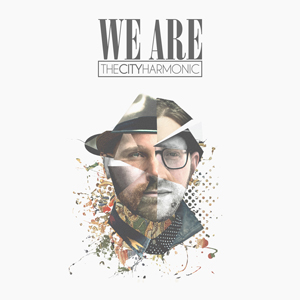 The City Harmonic has released "We Are" through Integrity Music and all songs are now loaded into WorshipTeam.com "We Are" is a recording of some great new songs.
Raucous, award-winning band, The City Harmonic, known for its eclectic modern hymns and worship anthems of longing, hope and celebration, was formed through the sweat, joy and tears of urban mission. From a crucible of small churches of various denominations in Hamilton, Ontario, calling themselves TrueCity, the heart and line-up of the band was fused. Grappling with the struggle of everyday people and writing songs for worship fueled by a "together for the good of the city" ethos, The City Harmonic returns with its third full-length album, WE ARE, releasing through Integrity Music September 4.
Composed by The City Harmonic members Elias Dummer (lead vocals, keys), Eric Fusilier (bass), Josh Vanderlaan (drums) and Aaron Powell (guitars), and produced by Jonny Macintosh, WE ARE (#WeAreTheCityHarmonic) bursts with a renewed commitment to the band's original pulse. With 11 authentic expressions of worship and unity, WE ARE captures what gets them up in the morning and keeps them grounded come what may.
"It's easy in the craziness of making music to lose sight of why you started," Elias says. "But we've been through a lot together. We've traveled the world in a way we never expected and we've seen the beauty of Christ working through this crazy, diverse family we call the Church. All songs are loaded and ready to use- just access your WorshipTeam.com system database.
The songs are full featured with complete lyrics, chord charts and full length audio. Check out these great new songs, hear them in the original key, or choose your own key and play it the way you like it.
blessings
Cody Gentes
p.s. if you have never tried out Worshipteam.com, try it FREE for one month by simply going here: http://www.worshipteam.com/try ! See you there.