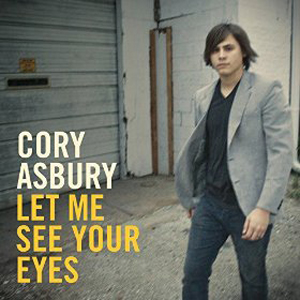 Cory Asbury has released "Let Me See Your Eyes" through Forerunner Music and all songs are now loaded into WorshipTeam.com "Let Me See Your Eyes" is a recording of some great new songs.
Cory Asbury's first solo album, Let Me See Your Eyes, is a collection of indie-pop songs reflecting Cory's passion to see Jesus more clearly and to feel His presence. Cory's honest lyrics express his heart's cry to know the beauty of Christ. He sings with an ease that invites you to sing along and enjoy the nearness of the Holy Spirit.
The variety of genres on Let Me See Your Eyes makes it unique as a worship album. The heartbeat of the album is a pledge of commitment and devotion to Jesus, poured out through imaginative melodies and instrumental interludes. Many musical styles are expressed in Let Me See Your Eyes, from soul to rap to electro beats. This music is fueled by an unquenchable desire to behold God and be changed into His likeness. The album's driving rhythms and punctuated vocals create an atmosphere for radical worship, as Cory sings about God's splendor and excellence. Let Me See Your Eyes encourages you to celebrate the goodness of the Lord. All songs are loaded and ready to use- just access your WorshipTeam.com system database.
The songs are full featured with complete lyrics, chord charts and full length audio. Check out these great new songs, hear them in the original key, or choose your own key and play it the way you like it.
blessings
Cody Gentes
p.s. if you have never tried out Worshipteam.com, try it FREE for one month by simply going here: http://www.worshipteam.com/try ! See you there.