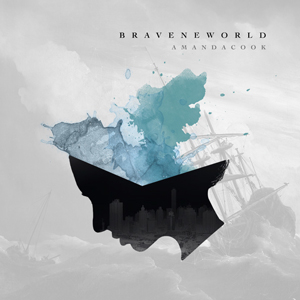 Amanda Cook has released "Brave New World" through Bethel Music and all songs are now loaded into WorshipTeam.com "Brave New World" is a recording of some great new songs.
Bethel Music, the worship music and community of songwriters emerging from Bethel Church in Redding, CA, releases the debut solo album from artist Amanda Cook, Brave New World, on September 25 through Provident Distribution. Featuring 13 original songs, the album reveals the themes, confessions and heart of Cook in a dynamic, melodic and ethereally rich atmosphere of worship. Intentionally crafted like a painting made with strokes of melodies and chords, the album invites listeners to experience Cook's recorded journey of discovery, permission and mystery.
For Cook, the journey to Brave New World began with her song, "You Make Me Brave," which became the anthemic title track to Bethel Music's Billboard Top 10-selling album released last year. The message and process of writing, recording and leading the song in worship, gave Cook the opportunity to explore what it is like to live in a world without anxiety, a world absent of fear in the presence of God's perfect love.
"If we were on a ship in the ocean, every water drop in that ocean is a testimony of His nature and His goodness," says Cook. "The vastness of that picture is what I want people to encounter in this album. These songs are droplets, and they are precious to me, because I've spent time in that water. I hope that these water droplets invite people in. We have a kind God, a merciful God, a God who doesn't hide his heart in pieces. I want to expose the little pieces I know in my heart to be true." All songs are loaded and ready to use- just access your WorshipTeam.com system database.
The songs are full featured with complete lyrics, chord charts and full length audio. Check out these great new songs, hear them in the original key, or choose your own key and play it the way you like it.
blessings
Cody Gentes
p.s. if you have never tried out Worshipteam.com, try it FREE for one month by simply going here: http://www.worshipteam.com/try ! See you there.