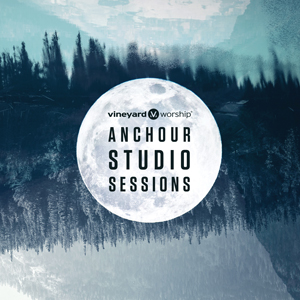 Vineyard Worship has released "Anchour Studio Sessions" through Vineyard Worship and all songs are now loaded into WorshipTeam.com "Anchour Studio Sessions" is a recording of some great new songs.
Nestled in a small, unassuming town in Southern Maine is Anchour Studio – a thriving, full-service creative agency, media group and recording studio. This innovative team (whose worked alongside artists The Lone Bellow, Shakey Graves, David Gray, and Garth Brooks) endeavored to reimagine and breathe new life into 9 Vineyard Worship anthems. Musicians and worship leaders from all over the Northeast U.S. also collaborated on this effort, which will inspire churches and worshippers alike to discover new artistic expression and imagination within the songs we sing. All songs are loaded and ready to use- just access your WorshipTeam.com system database.
The songs are full featured with complete lyrics, chord charts and full length audio. Check out these great new songs, hear them in the original key, or choose your own key and play it the way you like it.
blessings
Cody Gentes
p.s. if you have never tried out Worshipteam.com, try it FREE for one month by simply going here: http://www.worshipteam.com/try ! See you there.