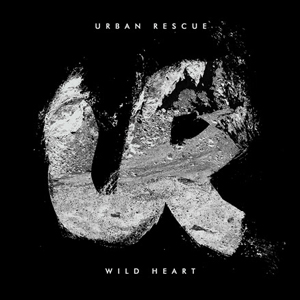 Urban Rescue has released "Wild Heart EP" through Rend Family Records and all songs are now loaded into WorshipTeam.com "Wild Heart EP" is a recording of some great new songs.
Urban Rescue, an LA-based revival band, has released Wild Heart EP, their first official release with Rend Family Records – a partnership between Irish worship band Rend Collective and Capitol Christian Music Group.
"My prayer for people when they hear our music is that they find the beginning of hope. A new start," Frontman Jordan Frye said. "That the love of God would touch their heart in such a way that they would know that Jesus is real. I know what it feels like to be hopeless and at the end of your faith and left wondering what there is on the other side. My hope is that for the person who feels hopeless, lost or brokenhearted that they would find in our music a spark that ignites the flame of faith again or for the first time. A faith that knows there is something more to Jesus than just another religious practice. A faith that believes Jesus is alive and is close to the brokenhearted." All songs are loaded and ready to use- just access your WorshipTeam.com system database.
The songs are full featured with complete lyrics, chord charts and full length audio. Check out these great new songs, hear them in the original key, or choose your own key and play it the way you like it.
blessings
Cody Gentes
p.s. if you have never tried out Worshipteam.com, try it FREE for one month by simply going here: http://www.worshipteam.com/try ! See you there.