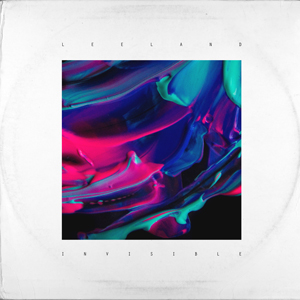 Leeland has released " Invisible" through Bethel Music and all songs are now loaded into WorshipTeam.com " Invisible" is a recording of some great new songs.
Multiple GRAMMY, Dove Award nominated Leeland internationally releases its fifth full-length album and first new album in nearly five years, Invisible, July 22 from Bethel Music and through Provident Distribution. The album also marks the first album since Leeland, consisting of Leeland Mooring and Casey Moore, joined the Bethel Music Artist Collective in 2015.
Leeland has been a creative presence in Christian music for a decade, contributing multiple well-known worship songs ("Tears of the Saints," "Follow You," "Count Me In," etc.) to the global church.
For the new album, which was inspired by Philippians 3:12, Leeland takes a unique and intentional, yet light-hearted step into new territory. Co-writing for the first time on songs for the album with Brian Johnson, Darlene Zschech and Steffany Gretzinger, the jovial, pop-leaning production of Invisible wraps themes of identity, joy and freedom. The album also explores with energy and conviction new ways of expressing the simple gospel that Jesus has made a way for authentic relationship with his people.
"Jesus said that we are called to seek Him in the secret place," says Leeland. "We can know God, encounter Him at church, in conferences, at concerts, but ultimately where we're really going to meet Jesus face to face, be changed day by day, is in a personal, hidden relationship with Him. Our hope for you listening to Invisible is that some of these songs help push you into that secret place with Him, and that He begins to change every part of your life."
The album's title track was created following a revelation about the disciple, Thomas. "When Jesus showed up, showed him His hands, Thomas knew in that moment that Jesus was not invisible," shares Casey. "There are moments in our walk with Him that are just like that, when we have an amazing, real encounter with God, and then there are times when He calls us to walk in faith. God sees you and knows you, and loves you where you are. You're not invisible." All songs are loaded and ready to use- just access your WorshipTeam.com system database.
The songs are full featured with complete lyrics, chord charts and full length audio. Check out these great new songs, hear them in the original key, or choose your own key and play it the way you like it.
blessings
Cody Gentes
p.s. if you have never tried out Worshipteam.com, try it FREE for one month by simply going here: http://www.worshipteam.com/try ! See you there.