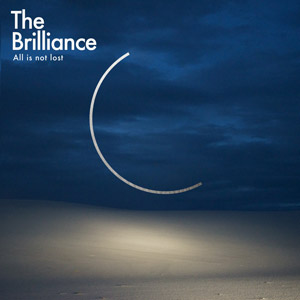 The Brilliance has released "All Is Not Lost" through Integrity Music and all songs are now loaded into WorshipTeam.com "All Is Not Lost" is a recording of some great new songs.
In a world faced with suffering, division and hate, liturgical band The Brilliance is declaring that – even still – All Is Not Lost, the title of their inspiring sophomore album with Integrity Music, set to release January 27. The New York based duo comprised of David Gungor and John Arndt writes songs for both the church and those feeling spiritually homeless. Their goal is to create music that gives voice to the pain and pleasure of the human experience, providing a sonic invitation that welcomes all people to live fully.
Colored through with intricate string arrangements, All Is Not Lost contains tracks packed with depth as the lyrics honestly tackle issues and struggles impacting culture today. The album features special guest Charles Jones, musical director for Andra Day, while David and John's voices offer varying perspectives on faith and doubt. All songs are loaded and ready to use- just access your WorshipTeam.com system database.
The songs are full featured with complete lyrics, chord charts and full length audio. Check out these great new songs, hear them in the original key, or choose your own key and play it the way you like it.
blessings
Cody Gentes
p.s. if you have never tried out Worshipteam.com, try it FREE for one month by simply going here: http://www.worshipteam.com/try ! See you there.