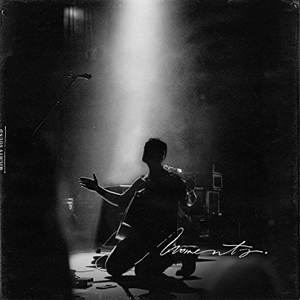 Various Artists has released "Moments: Mighty Sound" through Bethel Music and all songs are now loaded into WorshipTeam.com "Moments: Mighty Sound" is a live recording of some great new songs.
"Moments: Mighty Sound" is our first spontaneous album captured live at Bethel Church. This full-length album features powerful songs accompanied with moments of raw and unfiltered worship. This album represents the merging of the stewarded (songs) and the divine (spontaneous), where earthly efforts collide with Heaven's intervention. Bill Johnson articulates this mystery saying, "As worship leaders, we lead until our leading is no longer necessary and then we enhance what God is doing. The goal should be that we disappear." With extended moments of spontaneous worship, this album captures the essence of our worship and the cry of a people hungry for God's world to invade ours. With abandoned and unfiltered adoration, Moments: Mighty Sound will usher listeners into an encounter with the living God who inhabits the praises of His people.
All songs are loaded and ready to use- just access your WorshipTeam.com system database.
The songs are full featured with complete lyrics, chord charts and full length audio. Check out these great new songs, hear them in the original key, or choose your own key and play it the way you like it.
blessings
Cody Gentes
p.s. if you have never tried out Worshipteam.com, try it FREE for one month by simply going here: http://www.worshipteam.com/try ! See you there.