Some customers prefer using sheet music over chord charts. Now when adding a song or creating your custom view of a song, you no longer need to go to "Advanced Mode" to upload your PDF. After entering your song title or view title, simply click the "Upload PDF/Sheet Music" tab and drag and drop your file. Then from the same screen you can change the Display option from the chord chart to the PDF you just uploaded. One of our goals at WorshipTeam.com is to make your life easier and we feel this is another step in that direction!
Below you can see in 3 easy steps how to upload your PDF/Sheet Music: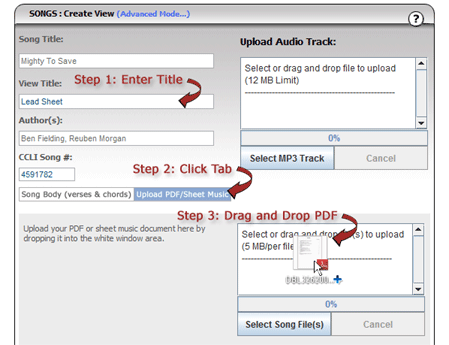 Once uploaded you can change the Display by simply selecting the file and clicking Save: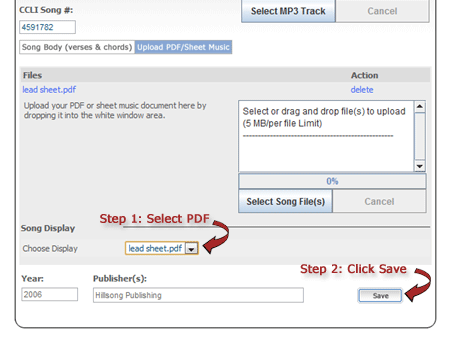 Now when you add this view to your set, you and your team will see the PDF/Sheet Music instead of the chord chart!