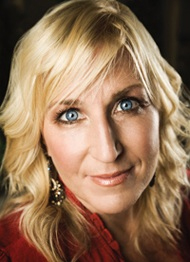 Rita Springer has been a voice passion and a trail-blazer for the modern worship/artist songwriters for nearly 20 years. Her profoundly honest lyrics, infectious melodies and amazing voice have hallmarked hundreds of events, dozens of recordings and spread the gospel of the Kingdom from Africa to America (in ways both musical and practical).
Rita has been a precious friend and mentor to many leaders, and I have been thankful to have had the opportunity to get to know her and call her a friend.
We recently had the opportunity to visit with Rita, and she graciously encouraged us to add all of her albums, songs and charts to Worshipteam.com. This means that all of Rita's songs are being added to the song database at WorshipTeam.com, so that churches everywhere can use her songs instantly as they plan their services.
Immediately, we have added several of her CD releases, including "Effortless", "I Have To Believe", "All I Have", and "Created to Worship". The entire library of songs from those albums are now online at WorshipTeam.com. Songs are full featured with complete album lyrics, chord charts and full length audio.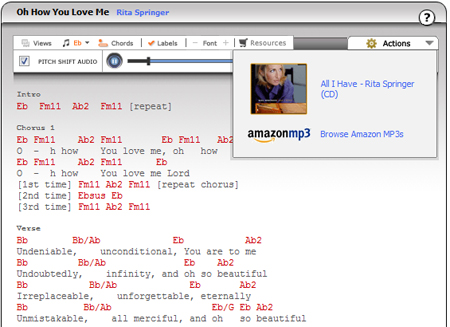 Check out these great new songs, hear them in the original key, or choose your own key and play it the way you like it.
Like every songwriter, worship leader and artist whose songs are in Worshipteam.com, not only are the they licensing the use of their songs into the local churches music teams by doing this- but at Worshipteam.com we are committed to supporting them by sending all the appropriate royalties back to them. Nearly 50% of all the fees collected at Worshipteam.com flow back to the people who own and create the songs that are included in Worshipteam.com!
So support Rita, and come try out some of her amazing songs in Worshipteam.com!
blessings
Kim Gentes