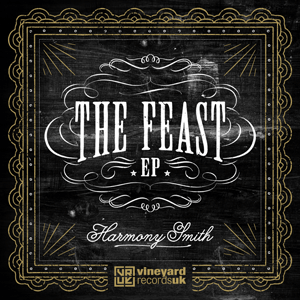 Vineyard UK Music has released "The Feast" through Vineyard UK Music and all songs are now loaded into WorshipTeam.com "Vineyard UK" is a recording of some great new songs.
The title-track, 'The Feast' is a celebration of God's presence with us as we worship. Harmony says: 'In the Vineyard, one of our core values in worship is intimacy with Jesus. The word intimacy can be a hurdle for some people, but ultimately it's about connecting with the living presence of Jesus. We were made to worship. That is what the song, 'The Feast' is about. It expresses the joy that we experience in His presence. This is what our cities and towns, our churches and families are hungry for: the life-changing presence of Jesus.'
The songs on this EP have been birthed in a community that has been on a journey with intimacy in worship. Songs like 'The Feast' and 'We Will Rise ' are more corporate and celebratory, while 'One Thing', 'Home' and 'Jesus Pure and Holy' (written by another member of Belfast City Vineyard, Andy Eaton) take us to a more personal place of encounter. The rich language of the hymn, 'Fairest Lord Jesus', reminds us of who it is that we worship.
Harmony and her husband Andy came to Belfast in 2001 as interns from Evanston Vineyard in Chicago. After 18 months they were asked to take over as Senior Pastors. Looking back on the last 11 years as pastors, Harmony reflects: 'We've shared an awesome time discovering what it really means to lead a church and understanding how faithful God is in it…that He has used us in spite of our weakness and brokenness."
Harmony's songs have featured on previous Vineyard Records UK recordings Love Divine, Creator, My Soul Yearns and more recently Spirit Burn – Live From London which was released in October 2013. All songs are loaded and ready to use- just access your WorshipTeam.com system database.
The songs are full featured with complete lyrics, chord charts and full length audio. Check out these great new songs, hear them in the original key, or choose your own key and play it the way you like it.
blessings
Cody Gentes
p.s. if you have never tried out Worshipteam.com, try it FREE for one month by simply going here: http://www.worshipteam.com/try ! See you there.