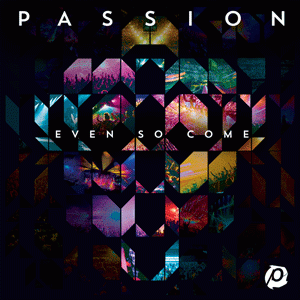 Passion has released "Even So Come" through Sixsteps Records and all songs are now loaded into WorshipTeam.com "Even So Come" is a live recording of some great new songs.
The album was recorded in front of over 30,000 college students at three separate Passion gatherings in Atlanta and Houston. The new album follows in the footsteps of many successful live Passion recordings this decade, including Passion: Awakening, Passion: Here For You, Passion: White Flag, Passion: Let the Future Begin and most recently Passion: Take It All, all of which have debuted at No. 1 on Billboard's Christian Albums Chart.
Passion 2015 was a three-day gathering on two separate weekends in Atlanta and a final three-day gathering in Houston. The conference was attended by a generation of 18-25 year olds from around the world and led by renowned pastors and teachers Louie Giglio, John Piper, Francis Chan, Christine Caine, Judah Smith, Ben Stuart, Matt Chandler and more. All songs are loaded and ready to use- just access your WorshipTeam.com system database.
The songs are full featured with complete lyrics, chord charts and full length audio. Check out these great new songs, hear them in the original key, or choose your own key and play it the way you like it.
blessings
Cody Gentes
p.s. if you have never tried out Worshipteam.com, try it FREE for one month by simply going here: http://www.worshipteam.com/try ! See you there.