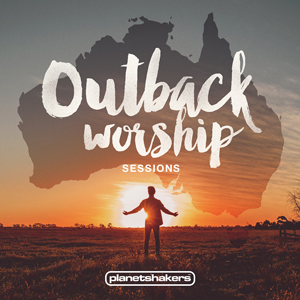 Planetshakers has released "Outback Worship Sessions" through Integrity Music and all songs are now loaded into WorshipTeam.com "Outback Worship Sessions" is a recording of some great new songs.
The worship team from Planetshakers Church, one of Australia's fastest growing churches in history, is set to release Outback Worship Sessions globally through Integrity Music May 12, 2015. What started as a project to re-craft Planetshakers' most-loved worship anthems into a form accessible to worship teams representing the wider church body has since grown into a studio recording that is, as Aristotle might say, "greater than the sum of its parts."
Known for its cutting-edge, joy-infused sound that is full of energy and that has sparked the young and young at heart around the globe to celebrate in worship, Planetshakers' recent recording, THIS IS OUR TIME, immediately soared to the top of the overall charts in several countries during its first week at retail. The project, like the Planetshakers ministry, has transcended cultures, languages and geographic boundaries.
"Outback Worship Sessions is about taking our message further, sharing with as many as possible and empowering generations to win generations," says Planetshakers worship pastor Bj Pridham. "I think as a church, we have organically reached a younger audience. We want to be intentional to reach not just one generation, but all generations." All songs are loaded and ready to use- just access your WorshipTeam.com system database.
The songs are full featured with complete lyrics, chord charts and full length audio. Check out these great new songs, hear them in the original key, or choose your own key and play it the way you like it.
blessings
Cody Gentes
p.s. if you have never tried out Worshipteam.com, try it FREE for one month by simply going here: http://www.worshipteam.com/try ! See you there.