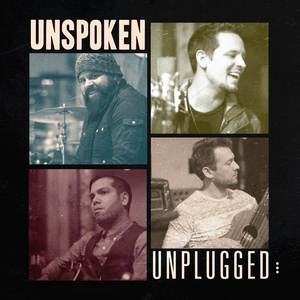 Unspoken has released "Unplugged" through Centricity Music and all songs are now loaded into WorshipTeam.com "Unplugged" is a recording of some great new songs.
"Unspoken is such a unique band as the group has two distinctive sides," states Steve Ford, General Manager, Centricity Music. "On one side is the high energy full band you hear on the self-titled debut, and on the other side is the acoustic version. During every show they strip the sound down to let the acoustic guitars and vocals take over, which becomes the highlight of the show. We wanted to document this 'other side' and that is where this record came from."
"This Unplugged project was a very gratifying record for us to create," adds Chad Mattson, lead singer for Unspoken. "Putting new faces on some familiar songs and recording a few of those 'gems' that didn't quite find a spot on our previous records. Stripping songs back to their organic state is something we have always loved and recording together in one big room couldn't have been more spiritual, intimate and flat out fun. Enjoy!"
All songs are loaded and ready to use- just access your WorshipTeam.com system database.
The songs are full featured with complete lyrics, chord charts and full length audio. Check out these great new songs, hear them in the original key, or choose your own key and play it the way you like it.
blessings
Cody Gentes
p.s. if you have never tried out Worshipteam.com, try it FREE for one month by simply going here: http://www.worshipteam.com/try ! See you there.