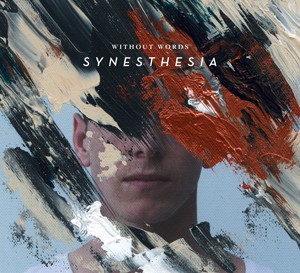 Bethel Music has released "Without Words: Synesthesia" through Bethel Music and all songs are now loaded into WorshipTeam.com "Without Words: Synesthesia" is a recording of some great new songs.
Bethel Music, the worship music and community of songwriters emerging from Bethel Church in Redding, CA, will release its second, all instrumental, full-length album, Without Words: Synesthesia, July 31, 2015 through Provident Music Distribution. Well-known Bethel Music songs, such as "It is Well," "You Make Me Brave," "Over My Head," "This is Amazing Grace" and more, have been reconstructed with lush instrumentation set against orchestral sonic landscapes. The recording continues what Bethel Music began in 2013 with the release of its first instrumental album, Without Words, which received wide critical acclaim.
NewReleaseTuesday.com calls Without Words "an epic soundtrack of the life of faith and the pursuit of Christ." HollywoodJesus.com notes that "with unique instruments filling in for the vocals…you can almost concentrate and 'feel' the music even more." AllAboutWorship.com suggests that the "fantastic arrangements" be used "for pre-service music, transitional tunes and ministry music" and lauds "the musicality and creativity of Bethel Music."
For Without Words: Synesthesia, Bethel Music presents a fresh wave of instrumental music. While the project is at times reminiscent of the more organic Without Words, this sophomore project takes a distinctly new direction, incorporating electronic elements and ethereal vocal layering.
The songs are full featured with complete lyrics, chord charts and full length audio. Check out these great new songs, hear them in the original key, or choose your own key and play it the way you like it.
WorshipTeam users get access to all of the songs from this album included with their subscription to our service, including the chord charts, lyrics and streamed audio. You can go in to the SONGS section immediately and access these great new songs for your worship service planning. (if you want to purchase your own downloadable copy of this audio, you can also find it separately at Amazon.com http://amzn.to/1K7jpr3
blessings
Cody Gentes
p.s. if you have never tried out Worshipteam.com, try it FREE for one month by simply going here: http://www.worshipteam.com/try ! See you there.