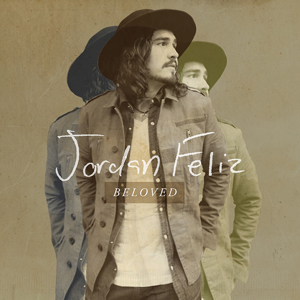 Jordan Feliz has released "Beloved" through Centricity Music and all songs are now loaded into WorshipTeam.com "Beloved" is a recording of some great new songs.
"Jordan Feliz's 'The River' is what the repeat button was made for," says Sarah Taylor, Music Director/Midday Host, Spirit 105.3, Seattle, WA. "Since the station started playing the single, I have never received this many emails about any song in the history of working here."
"I'm so excited to share this new album with everybody," states Feliz, "and thrilled with the early support from Christian radio for my single, 'The River.' I am humbled by the encouragement I have already received from Centricity, the industry and fans for my music. My main hope, though, is that the song lyrics will remind listeners that no matter what is going on in your life, you are loved immensely by Jesus."
Beloved features six new songs that were co-written by Feliz including the new single, "The River." We're goin down to the river/Down to the river/Down to the river to pray/Let's get washed by the water/Washed by the water/and rise up in amazing grace. The record also offers the up-tempo "Dancing Through The Fire" and "Rejoice," the mid-tempo anthem celebrating the power of God. There are also the beautiful ballads "Simple," "Satisfied," and the title track that was written for Feliz's new daughter, Jolie. The last four songs on the album, the Song Sessions, are acoustic versions of "Beloved" and "The River," along with covers of "Photograph" and "Brother." All songs are loaded and ready to use- just access your WorshipTeam.com system database.
The songs are full featured with complete lyrics, chord charts and full length audio. Check out these great new songs, hear them in the original key, or choose your own key and play it the way you like it.
blessings
Cody Gentes
p.s. if you have never tried out Worshipteam.com, try it FREE for one month by simply going here: http://www.worshipteam.com/try ! See you there.