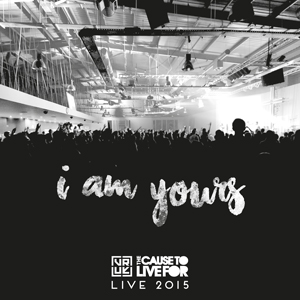 Vineyard UK has released "I Am Yours – Live From The Cause To Live For 2015" through Vineyard Records UK and all songs are now loaded into WorshipTeam.com "I Am Yours – Live From The Cause To Live For 2015" is a live recording of some great new songs.
Recorded live, at the Vineyard's national 18-30's conference in November 2015, 'I am Yours' captures the passionate worship of a generation who are desperate to see a move of God's Kingdom breakout across our nation.
Featuring songs written and performed by Vineyard worship leader and song writer Dave Miller (Trent Vineyard), as well as covers of some of the biggest worship songs of the last few years, this EP gives a glimpse of the passionate and energetic worship flowing through the Vineyard in 2015. All songs are loaded and ready to use- just access your WorshipTeam.com system database.
The songs are full featured with complete lyrics, chord charts and full length audio. Check out these great new songs, hear them in the original key, or choose your own key and play it the way you like it.
blessings
Cody Gentes
p.s. if you have never tried out Worshipteam.com, try it FREE for one month by simply going here: http://www.worshipteam.com/try ! See you there.