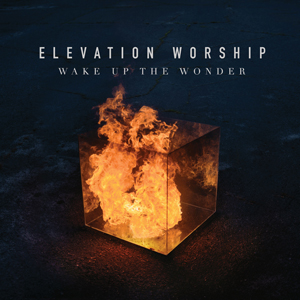 Elevation Worship has released "Wake Up The Wonder" through Essential Worship and all songs are now loaded into WorshipTeam.com "Wake Up The Wonder" is a recording of some great new songs.
Awarding the album four stars at Worship Leader, Jeremy Armstrong states, "Wake Up generally looks to help people find the wonder of God in the gospel message." Tony Cummings, rating the album a seven out of ten for Cross Rhythms, says, "So one is left trying to find particular songs that might have the legs to travel to churches beyond North Carolina." Giving the album three stars from CCM Magazine, Andy Argyrakis writes, "the songs reflect the awe and majesty of the Lord with plenty victorious praises, all of which are admirable qualities, but ones that would come alive all the more had the music steered beyond the typical modern worship mold." Jessica Morris, indicating in a nine and a half out of ten review by Jesus Wired, describes, "Wake Up The Wonder is fresh, compelling, curious and riveting." All songs are loaded and ready to use- just access your WorshipTeam.com system database.
The songs are full featured with complete lyrics, chord charts and full length audio. Check out these great new songs, hear them in the original key, or choose your own key and play it the way you like it.
blessings
Cody Gentes
p.s. if you have never tried out Worshipteam.com, try it FREE for one month by simply going here: http://www.worshipteam.com/try ! See you there.