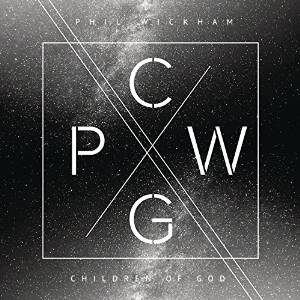 Phil Wickham has released "Children Of God" through Fair Trade Services and all songs are now loaded into WorshipTeam.com "Children Of God" is a recording of some great new songs.
Contemporary Christian singer and songwriter Phil Wickham has just released his latest full-length album called "Children of God," which contains the worship anthem "This Is Amazing Grace."
The album is Wickham's first in three years, and it's already proving to be a hit because of the song "This Is Amazing Grace," which has been named BMI's Christian Song of the Year and recognized as the most sung worship song in the North American church by Christian Copyright Licensing International.
Wickham took a long and difficult road to create the album, with his vocal chords taking a beating and his career as a musician almost hitting a blank wall. "A year and a half ago I lost my voice and was forced to have surgery on my vocal chords with the risk of not being able to sing professionally again," Wickham told the Gospel Herald.
Wickham is thankful that God blessed his heart during that ordeal, and he never felt troubled about possibly ending his career as a singer. In fact, many of the songs found in his new album speak of his medical journey and are a testament of his strong faith.
"During the difficulty of that season, God spoke the simple, yet massive, truth into my heart that He loves me. That He loves us. That we are first and foremost His children. That whatever may come our way, we are His children. That whatever we may be faced with, we are His. Many of these songs were written out of this newfound sense of identity," he shares.
Aside from "This Is Amazing Grace," other songs found in the album include "Better Than Me," "Your Love Awakens Me," and "Stand In Awe."
Wickham hopes that the songs will bring people closer to God and stir in their hearts the longing to live a purposeful and victorious life. All songs are loaded and ready to use- just access your WorshipTeam.com system database.
The songs are full featured with complete lyrics, chord charts and full length audio. Check out these great new songs, hear them in the original key, or choose your own key and play it the way you like it.
blessings
Cody Gentes
p.s. if you have never tried out Worshipteam.com, try it FREE for one month by simply going here: http://www.worshipteam.com/try ! See you there.