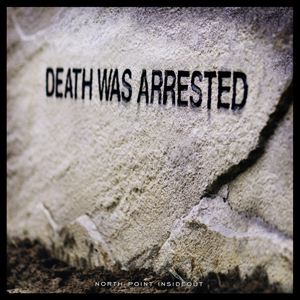 North Point InsideOut has released "Death Was Arrested" through North Point Music and all songs are now loaded into WorshipTeam.com "Death Was Arrested" is a recording of some great new songs.
A new single from North Point Music, "Death Was Arrested," was released December 4 after several months of anticipation within and beyond the worship community. Just hours after its release, the song hit #1 in the "Christian & Gospel" category on iTunes and #12 overall. Written and produced by the North Point InsideOut band, songwriters believe this song has the potential to reach a cross-section of churches and individuals with a message that is gripping and contemplative yet overwhelmingly hopeful and life giving. "Alone in my sorrow and dead in my sin, Lost without hope with no place to begin," the song begins. "Your love made a way to let mercy come in, When death was arrested and my life began." North Point Music is the Alpharetta, Georgia-based record label and music publishing company of North Point Ministries, one of the largest and most influential networks of churches in the country. All songs are loaded and ready to use- just access your WorshipTeam.com system database.
The songs are full featured with complete lyrics, chord charts and full length audio. Check out these great new songs, hear them in the original key, or choose your own key and play it the way you like it.
blessings
Cody Gentes
p.s. if you have never tried out Worshipteam.com, try it FREE for one month by simply going here: http://www.worshipteam.com/try ! See you there.