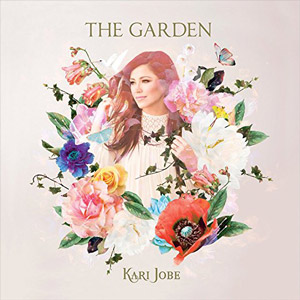 Kari Jobe has released "The Garden" through KAJE LLC and all songs are now loaded into WorshipTeam.com "The Garden" is a recording of some great new songs.
Grammy nominated Kari Jobe is the premiere female worship leader in Christian music. Coming off her last live album, Majestic, which featured the worship anthem 'Forever' and radio hit 'I Am Not Alone', Kari Jobe has returned to the studio to record her new album, full of brand new worship anthems for the church and for personal reflection. Finding inspiration from life's joys and hardships, Kari leans into the firm foundation of Christ through it all. With career sales that top 1 million, Kari still comes back to the reason why she started in the first place- leading people into worship of our Savior. All songs are loaded and ready to use- just access your WorshipTeam.com system database.
The songs are full featured with complete lyrics, chord charts and full length audio. Check out these great new songs, hear them in the original key, or choose your own key and play it the way you like it.
blessings
Cody Gentes
p.s. if you have never tried out Worshipteam.com, try it FREE for one month by simply going here: http://www.worshipteam.com/try ! See you there.