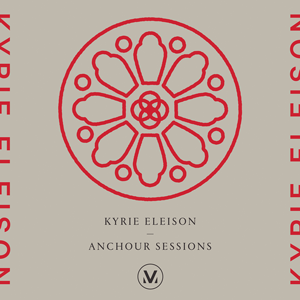 Vineyard Worship has released "Kyrie Eleison" through Vineyard Worship and all songs are now loaded into WorshipTeam.com "Kyrie Eleison" is a recording of some great new songs.
Vineyard Worship presents KYRIE ELEISON – Anchour Sessions, a collaboration between Adam Russell (All Things Rise, Promises Of Wonders) and the creative team at Anchour Studio that brought you Anchour Studio Sessions. Led by the voices of US Vineyard worship leaders Tim Brown, Sarah Elmer, Jesse Meyer and Sarah Pemberton, KYRIE ELEISON – Anchour Sessions features 7
NEW songs birthed by writers in Vineyard churches across the US, including the modern classic "Saved" by Vineyard UK's Samuel Lane ("Fiery Love", "Adore Him"). From the album's title track "Kyrie Eleison", based on a prayer of petition used in ancient Christian liturgies translating as "Lord, have mercy", to the modern anthem of praise "All For You Jesus", KYRIE ELEISON – Anchour Sessions is introspective and communal expression, embodying the heart of worship in its most vulnerable form. All songs are loaded and ready to use- just access your WorshipTeam.com system database.
The songs are full featured with complete lyrics, chord charts and full length audio. Check out these great new songs, hear them in the original key, or choose your own key and play it the way you like it.
blessings
Cody Gentes
p.s. if you have never tried out Worshipteam.com, try it FREE for one month by simply going here: http://www.worshipteam.com/try ! See you there.