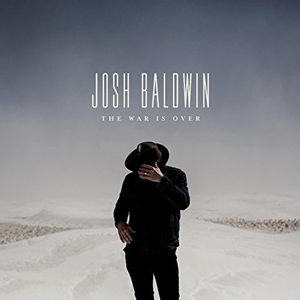 Josh Baldwin has released "The War Is Over" through Bethel Music and all songs are now loaded into WorshipTeam.com "The War Is Over" is a recording of some great new songs.
The War is Over is the debut solo album from worship leader and songwriter, Josh Baldwin. The War is Over marks Baldwin's first release with Bethel Music. In 2015, Josh and his family made the cross-country move from North Carolina to California, and this project reflects synonymous themes of taking an appointed journey into the unknown, motivated by the hope of promises that lie ahead. The project blends sonic elements that reflect Josh's southern roots and where he is planted now. This album takes worshippers on a journey toward the reality that resurrection life was not meant to be experienced alone, but as a family. All songs are loaded and ready to use- just access your WorshipTeam.com system database.
The songs are full featured with complete lyrics, chord charts and full length audio. Check out these great new songs, hear them in the original key, or choose your own key and play it the way you like it.
blessings
Cody Gentes
p.s. if you have never tried out Worshipteam.com, try it FREE for one month by simply going here: http://www.worshipteam.com/try ! See you there.