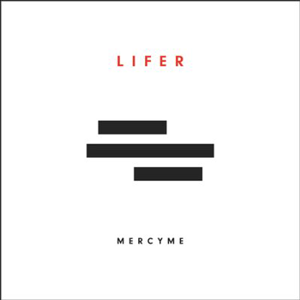 MercyMe has released "Lifer" through Fair Trade Services and all songs are now loaded into WorshipTeam.com "Lifer" is a recording of some great new songs.
From fan favorite MercyMe comes an eagerly anticipated new batch of positive, energy-packed, spirit-lifting songs—picking up where the award-winning Welcome to the New left off! You'll be instantly hooked on "You Found Me"; "Grace Got You"; "Best News Ever"; "Even If"; "Hello, Beautiful"; "We Win"; "Happy Dance"; "Heaven's Here"; "Ghost"; and the title track. All songs are loaded and ready to use- just access your WorshipTeam.com system database.
The songs are full featured with complete lyrics, chord charts and full length audio. Check out these great new songs, hear them in the original key, or choose your own key and play it the way you like it.
blessings
Cody Gentes
p.s. if you have never tried out Worshipteam.com, try it FREE for one month by simply going here: http://www.worshipteam.com/try ! See you there.