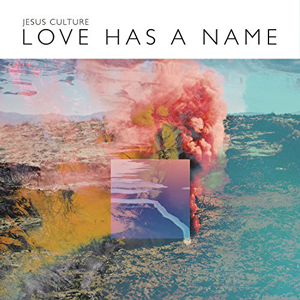 Jesus Culture Music has released "Love Has A Name" and all songs are now loaded into WorshipTeam.com "Love Has A Name" is a live recording of some great new songs.
As one of the most influential faith movements in the world, Jesus Culture has been capturing the heart of a community seeking after Jesus with live albums for years. Returning this August with their 10th live album, LOVE HAS A NAME is the latest expression from Sacramento based Jesus Culture. LOVE HAS A NAME includes 12 brand new songs featuring Kim Walker-Smith, Chris Quilala, Bryan & Katie Torwalt, and more.
Jesus Culture Music is Sacramento, CA-based and led by Senior Team Director Banning Liebscher. Jesus Culture was formed through the momentum of a movement that is focused on equipping a generation to transform society by bringing people into an encounter with God's love through worship and discipleship. Jesus Culture Music albums capture the heart of this movement. Jesus Culture Music has sold more than one million albums worldwide and garnered more than 4 million followers on social media and over 83 million views on YouTube.
All songs are loaded and ready to use- just access your WorshipTeam.com system database.
The songs are full featured with complete lyrics, chord charts and full length audio. Check out these great new songs, hear them in the original key, or choose your own key and play it the way you like it.
blessings
Cody Gentes
p.s. if you have never tried out Worshipteam.com, try it FREE for one month by simply going here: http://www.worshipteam.com/try ! See you there.