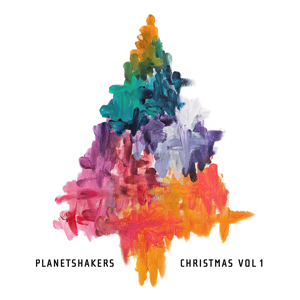 Planetshakers has released "Christmas Vol. 1" through Integrity Music and all songs are now loaded into WorshipTeam.com "Christmas Vol. 1" is a recording of some great new songs.
Integrity Music announces the December 1 release of Planetshakers Christmas Volume 1 from Melbourne, Australia's Planetshakers Band. The four-song EP, their first-ever holiday project, offers joyful, pop and R&B-infused versions of three holiday favorites, plus an all-new Christmas song.
The release caps a full year for Planetshakers as they celebrate two decades of "empowering generations to win generations." What began as a youth conference in 1997 quickly grew into a global ministry that includes nine churches on five continents, annual conferences and live events, a weekly international TV broadcast, a college and 20+ albums, including five Dove Award nominated projects. This year alone, Planetshakers Band will have released two digital EPs, the live Legacy CD/DVD and its Spanish language counterpart, Legado, before releasing Christmas.
"Christmas, for us, is a time of such joy and celebration," says Sam Evans, who leads worship and serves as senior pastor of Planetshakers along with her husband, Russell. "So we wanted to create something new and fresh that would help others have that same joyful, fun-filled experience as we join together with family and friends to celebrate the birth of our Saviour, Jesus."
"We are so thankful to God for all he has done in our lives this year," she adds. "For all the people who have been changed, healed and empowered… we can't help but feel such a sense of excitement at the prospects of what God will do in the future."
All songs are loaded and ready to use- just access your WorshipTeam.com system database.
The songs are full featured with complete lyrics, chord charts and full length audio. Check out these great new songs, hear them in the original key, or choose your own key and play it the way you like it.
blessings
Cody Gentes
p.s. if you have never tried out Worshipteam.com, try it FREE for one month by simply going here: http://www.worshipteam.com/try ! See you there.