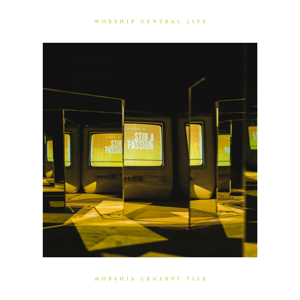 Worship Central has released "Stir A Passion" through Integrity Music and all songs are now loaded into WorshipTeam.com "Stir A Passion" is a live recording of some great new songs.
Integrity Music announces the global release of Stir A Passion, a new live album from Worship Central, the
Birmingham, UK-based worship training collective led by Tim Hughes ("Here I Am To Worship") and Luke Hellebronth ("Spirit Break Out").
The 11-track album, recorded last fall at "The Gathering" conference and produced by Willie Weeks (Passion, Matt Redman) and Jimmy James (GuvnaB, LZ7), delivers songs of prayer and praise, capturing moments of elation and awed reflection from the crowd. From opening track and invocation "Pray," through first single "All For Love (Gethsemane)" to "Waves" and the benediction of "Hope And Glory," each song carries the urgency of the title track for more of God's Spirit and Kingdom in the here and now.
"The oldest prayer of the Church is 'Come Holy Spirit,' and it's a daily prayer for us," says Hellebronth, director of Worship Central. "We recognize the need to 'go on being filled' with the Spirit of God, who gives us life and always leads us to Jesus. The more we see of God's power in our lives and church, the more we want to keep asking Him to stir our passion for Him… it's a constant cycle of worship."
"Our hope is that these songs communicate and express something of the work of the Spirit in our own lives and churches," he continues. "There is always more with God and we'll be so happy and honoured if these songs help to stoke the fire of worship in hearts, lives, communities and churches."
All songs are loaded and ready to use- just access your WorshipTeam.com system database.
The songs are full featured with complete lyrics, chord charts and full length audio. Check out these great new songs, hear them in the original key, or choose your own key and play it the way you like it.
blessings
Cody Gentes
p.s. if you have never tried out Worshipteam.com, try it FREE for one month by simply going here: http://www.worshipteam.com/try ! See you there.