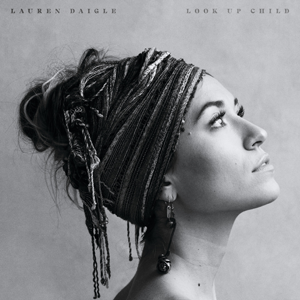 Lauren Daigle has released "Look Up Child" through Centricity Music and all songs are now loaded into WorshipTeam.com "Look Up Child" is a recording of some great new songs.
"Look Up Child has been in the works for quite some time and I'm excited to finally share it with my fans," says Lauren. "The studio has become my companion as I've poured all that I can into what is now a body of work that I deeply treasure."
From catchy melodies, to reggae jive, sweeping orchestral ballads to back beat vibe, Look Up Child has transcribed the pulse of Lauren's veins into musical form. She adds, "Every part of the music experience, of Look Up Child, the album and the tour shares a profound love, deep rooted joy, and hopefully a connection to the music for people to share."
Lauren Daigle is a two-time Billboard Music Award winner, a two-time Grammy nominee and an American Music Award winner. With a voice that is both smoky and sweet, Daigle has forged a unique sound that is reminiscent of the soulful, heart-in-throat vulnerability of Adele mixed with the raw power of Amy Winehouse. Her ability to connect with her audience has captured critical acclaim and recognition as the fastest-selling new artist for her genre of the last decade. Her debut album, How Can It Be, has been certified platinum by the RIAA and has produced three certified Gold singles.
All songs are loaded and ready to use- just access your WorshipTeam.com system database.
The songs are full featured with complete lyrics, chord charts and full length audio. Check out these great new songs, hear them in the original key, or choose your own key and play it the way you like it.
blessings
Cody Gentes
p.s. if you have never tried out Worshipteam.com, try it FREE for one month by simply going here: http://www.worshipteam.com/try ! See you there.