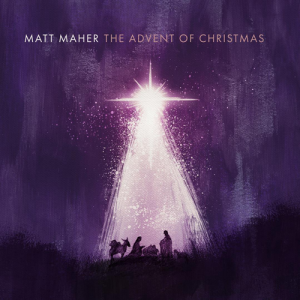 Matt Maher has released "The Advent Of Christmas" through Essential Records and all songs are now loaded into WorshipTeam.com "The Advent Of Christmas" is a recording of some great new songs.
Are you ready to celebrate Jesus' birth? Prepare your heart and soul to receive God's greatest gift as you listen to Maher's collection of new songs and classic carols! Includes "Gabriel's Message"; "Born on That Day"; "Jingle Bells"; "The First Noel"; Always Carry You (featuring Amy Grant); "Glory"; "Love Came Down"; "When I Think of Christmas"; and more.
All songs are loaded and ready to use- just access your WorshipTeam.com system database.
The songs are full featured with complete lyrics, chord charts and full length audio. Check out these great new songs, hear them in the original key, or choose your own key and play it the way you like it.
blessings
Cody Gentes
p.s. if you have never tried out Worshipteam.com, try it FREE for one month by simply going here: http://www.worshipteam.com/try ! See you there.