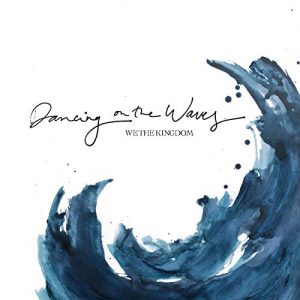 We The Kingdom has released "Dancing On The Waves" through Sparrow Records the song is now loaded into WorshipTeam.com "Dancing On The Waves" is a recording of a great new song.
Newly signed to Capitol CMG, We the Kingdom features members of the Cash family, most notably Ed Cash, who is an accomplished producer (Bethel, Chris Tomlin, NeedtoBreathe, Crowder, Phil Wickham) and noted songwriter whose credits include "How Great is Our God", "Red Letters, "Jesus Messiah", "Whom Shall I Fear", "All My Hope" and many others. We The Kingdom's sound is a unique blend of worship, vulnerability and grit that points people to a transforming experience with Jesus.
"The heart of We The Kingdom is to create music that candidly tells how God reached into the middle of our brokenness, and drew us into His story of redemption. Songs of testimony and worship have been a healing salve for us. We want to share our journey with others with the hope that God will use that as a catalyst for healing in others. Our heart's desire is to see captives set free, relationships restored, and people brought to the Cross. We pray that God would sew the thread of His promises through the stories of each song we write, and weave together a tapestry that points straight to the great love of Jesus." – We the Kingdom
The song is loaded and ready to use- just access your WorshipTeam.com system database.
The song is full featured with complete lyrics, chord charts and full length audio. Check out this great new song, hear it in the original key, or choose your own key and play it the way you like it.
blessings
Cody Gentes
p.s. if you have never tried out Worshipteam.com, try it FREE for one month by simply going here: http://www.worshipteam.com/try ! See you there.