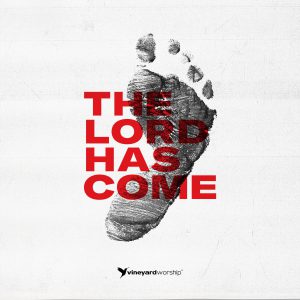 Vineyard Worship UK & Ireland has released "The Lord Has Come" featuring Kate Cooke & Samuel Lane and the song is now loaded into WorshipTeam.com "The Lord Has Come" is a studio recording of a great new song.
On Friday 8th November, Vineyard Worship UK & Ireland will release a brand new Christmas song, 'The Lord Has Come', written by Vineyard songwriters and worship leaders Joe Blustin and Samuel Lane from St Albans Vineyard church.
This original song grapples with the human struggle within the Christmas story whilst simultaneously pointing to the raw beauty, joy and wonder of a Saviour coming to a broken world.
When asked about the origins of the song Joe Blustin said, "I've been a new dad for just over a year and a half which has made me think very differently about how God sees us and so I wanted to write a song about the incarnation.
I really wanted the visceral flesh connection between Jesus and his mother to be paramount; to try and portray the reality of what 'word made flesh' really means. I also wanted to draw into the song Jesus' death and resurrection which is our salvation, our hope and our reason to rejoice. It made me think about the sacrifice he made for us, just because he loves us. What does this song bring up in me? Thankfulness."
The inspired arrangement produced and engineered by Dan & Matt Weeks, seamlessly blends passionate vocals provided by Kate Cooke (Chichester Vineyard) and Samuel Lane alongside richly layered strings and brass. Vineyard musicians Jesse Duley (Kingdom Vineyard – acoustic guitar) and Phil Merriman (Croydon Vineyard – piano) also feature, bringing together a truly timeless recording.
The song is loaded and ready to use- just access your WorshipTeam.com system database.
The song is full featured with complete lyrics, chord charts and full length audio. Check out this great new song, hear it in the original key, or choose your own key and play it the way you like it.
blessings
Cody Gentes
p.s. if you have never tried out Worshipteam.com, try it FREE for one month by simply going here: http://www.worshipteam.com/try ! See you there.