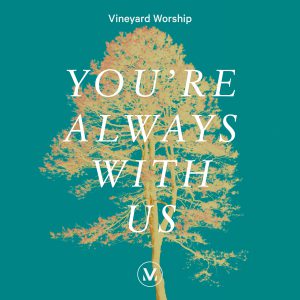 Vineyard Worship has released "You're Always With Us" featuring Kyle Howard and the song is now loaded into WorshipTeam.com "You're Always With Us" is a studio recording of a great new song.
"You're Always With Us" is a simple declaration of God's constant presence in our lives. Featuring the vocals of talented newcomer Kyle Howard, and cowritten by Ted Kim ("Eden" & "Kyrie Eleison") and Andy Squyres ("Cherry Blossoms" & "You Bring The Morning"), our latest single is a must-add to any Sunday morning worship set.
The song is loaded and ready to use- just access your WorshipTeam.com system database.
The song is full featured with complete lyrics, chord charts and full length audio. Check out this great new song, hear it in the original key, or choose your own key and play it the way you like it.
blessings
Cody Gentes
p.s. if you have never tried out Worshipteam.com, try it FREE for one month by simply going here: http://www.worshipteam.com/try ! See you there.