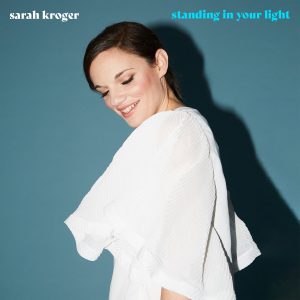 Sarah Kroger has released "Standing In Your Light" through Integrity Music and the song is now loaded into WorshipTeam.com "Standing In Your Light is a recording of a great new song.
"I pray that you will feel the light of Christ surrounding you and welling up within you as you make this song a statement of faith. "There is no fear when I am standing in Your light. Made me a promise You are always by my side." Standing in the light of Christ, we have everything we need — and we have HOPE for the moment we're in."- Sarah Kroger
The song is loaded and ready to use- just access your WorshipTeam.com system database.
The song is full featured with complete lyrics, chord charts and full length audio. Check out this great new song, hear it in the original key, or choose your own key and play it the way you like it.
blessings
Cody Gentes
p.s. if you have never tried out Worshipteam.com, try it FREE for one month by simply going here: http://www.worshipteam.com/try ! See you there.