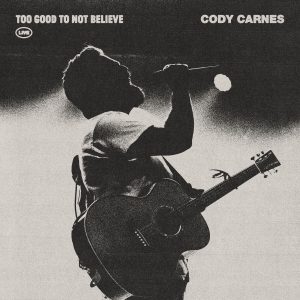 Cody Carnes has released "Too Good To Not Believe" through Sparrow Records and the song is now loaded into WorshipTeam.com "Too Good To Not Believe is a recording of a great new song.
" I love this song so much. It's a song of testimony. The testimony of Jesus is the spirit of prophecy. When we testify what Jesus has done, it prophesies that He can do it again! He heals the sick, raises the dead, restores families, sets us free from oppression – all because He loves us. He's a wonder-working God! I pray this song helps you declare that over your life."- Cody Carnes
The song is loaded and ready to use- just access your WorshipTeam.com system database.
The song is full featured with complete lyrics, chord charts and full length audio. Check out this great new song, hear it in the original key, or choose your own key and play it the way you like it.
blessings
Cody Gentes
p.s. if you have never tried out Worshipteam.com, try it FREE for one month by simply going here: http://www.worshipteam.com/try ! See you there.