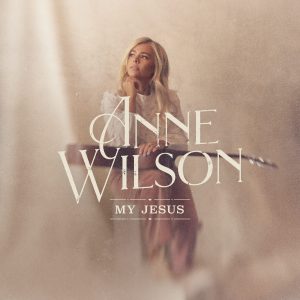 Anne Wilson has released "My Jesus" through Sparrow Records and the song is now loaded into WorshipTeam.com "My Jesus" is a recording of a great new song.
"This song is so special to me. Through losing my brother Jacob, I quickly realized that Jesus is a personal God. The Lord was weeping with me and my family & walking us through every moment of grief. He was carrying us through every single second of tragedy and loss.
God deeply loves us & deeply wants a relationship with us. The same Jesus that did all of that for me can do the same for you too. Let Him be YOUR Jesus. 😭🙌❤️" – Anne Wilson
"He makes a way where there ain't no way
Rises up from an empty grave
Ain't no sinner that He can't save
Let me tell you 'bout my Jesus"
The song is loaded and ready to use- just access your WorshipTeam.com system database.
The song is full featured with complete lyrics, chord charts and full length audio. Check out this great new song, hear it in the original key, or choose your own key and play it the way you like it.
blessings
Cody Gentes
p.s. if you have never tried out Worshipteam.com, try it FREE for one month by simply going here: http://www.worshipteam.com/try ! See you there.