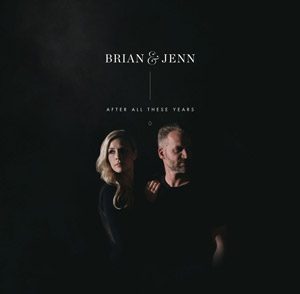 Brian & Jenn Johnson has released "After All These Years" through Bethel Music and all songs are now loaded into WorshipTeam.com "After All These Years" is a recording of some great new songs.
Brian & Jenn Johnson have been songwriting, leading worship, and overseeing Bethel Church's Worship Department for more than 15 years. After All These Years captures their story in this highly-anticipated studio album released by Bethel Music. In addition to writing and recording songs for Bethel Music's compilations, their previous solo releases include live-worship albums Undone (2001) and We Believe (2006). After All These Years presents new music penned by Brian and Jenn, along with never-before-heard worship songs that have been years in the making. From it's start, the album's title track sweeps listeners across a moving orchestral landscape paired with honest lyrics sung by Brian, "It amazes me after all You've done, it amazes me, You're still running after us…" This theme marks the project as a whole: a reflective look back on God's faithfulness, and a hopeful looking ahead.
Stylistically, the album takes a distinct turn from anything Bethel Music has previously recorded; lush arrangements recorded by a symphony orchestra are the hallmark of each track. In lyric and instrumentation, the project evokes a feeling of timelessness and unfettered hope. Each song reflects the seasoned journey of its writers, while capturing the wonder, conviction, and tenderness of heart that has marked this last season of life for the Johnson's. The album carries a message that the unseen history we build with God is the greatest treasure that sustains our lives personally, and from generation to generation. The presence of an 80-piece orchestra on every track sets this album apart from all previous Bethel Music recordings. The album stirs great hope for worshippers, reminding us to cherish our own history with God and empowering us to build a legacy that will last. All songs are loaded and ready to use- just access your WorshipTeam.com system database.
The songs are full featured with complete lyrics, chord charts and full length audio. Check out these great new songs, hear them in the original key, or choose your own key and play it the way you like it.
blessings
Cody Gentes
p.s. if you have never tried out Worshipteam.com, try it FREE for one month by simply going here: http://www.worshipteam.com/try ! See you there.