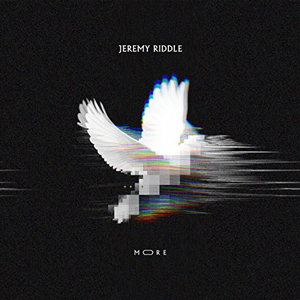 Jeremy Riddle has released "More" through Bethel Music and all songs are now loaded into WorshipTeam.com "More" is a recording of some great new songs.
More marks Riddle's first solo project since 2011, his fifth career release, and first solo project under Bethel Music. This album adds new anthems to the many Riddle songs that have influenced corporate worship, yet it definitively dances down new paths. Riddle's vocals soar with familiar strength, yet this collection of songs ventures into uncharted stylistic territory compared to his prior projects. Whether for the first time or in a season of returning to Him, this project is an invitation to experience the mystery, wonder, and love of God like never before.
Jeremy Riddle is a worship leader, songwriter, and pastor at Bethel Church in Redding, California. He carries a deep passion for God's presence, and his worship leading stirs hunger, freedom, and adoration toward the Lord. Jeremy leads with a transparency that is catalytic and empowers others to bring a pure offering to God.
Jeremy has been an integral writer on many Bethel Music albums on songs such as "This Is Amazing Grace", "Be Enthroned", "Fall Afresh", "Furious", and "To Our God. His newest project, More, focuses on the holy momentum we tend inside our hearts, a curiosity that cannot be quieted, and the hunger that moves us forward into greater things with God.
All songs are loaded and ready to use- just access your WorshipTeam.com system database.
The songs are full featured with complete lyrics, chord charts and full length audio. Check out these great new songs, hear them in the original key, or choose your own key and play it the way you like it.
blessings
Cody Gentes
p.s. if you have never tried out Worshipteam.com, try it FREE for one month by simply going here: http://www.worshipteam.com/try ! See you there.