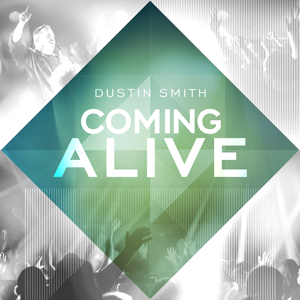 Dustin Smith has released "Coming Alive" through Integrity Music and all songs are now loaded into WorshipTeam.com.
"Coming Alive" is a live recording of some great new songs. Co-produced by Dustin and Kyle Lee (Michael W. Smith, Pocket Full of Rocks), COMING ALIVE is a passionate expression of revival seekers singing in response to the move of God. "I believe people want to be part of something bigger than themselves," Dustin says. "When you find people who will give up everything to pursue God, they show up on purpose, they cry out to God and become consumed by worship of Him… that should really be the heart of the church and that's what this album is all about." COMING ALIVE, perhaps even more than his previous album, RUSHING WATERS, digs down deeper into the intimacy underneath the exuberance of worship.
The songs are full featured with complete lyrics, chord charts and full length audio. Check out these great new songs, hear them in the original key, or choose your own key and play it the way you like it.
blessings
Kim Gentes
p.s. if you have never tried out Worshipteam.com, try it FREE for one month by simply going here: http://www.worshipteam.com/try ! See you there.