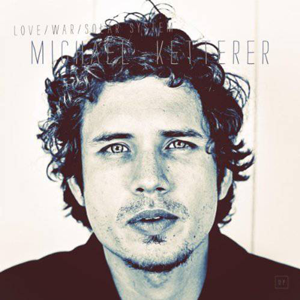 Michael Ketterer has released "Love_War_Solar System" through United Pursuit Music and all songs are now loaded into WorshipTeam.com. "Love_War_Solar System" is a recording of some great new songs.
"The rhythm of Love is the bullet to the head, that renders darkness cold and dead, defeating fear and bringing rain, to the driest parts of our sun scorched land.
"We are soldiers of light dancing on the wind… We are the LoveWar."
The introduction to Michael Ketterer's debut album on UP Records, Love/War/Solar System, sets the tone for an album rife with the triumphs and pitfalls of life on Earth as a Jesus follower.
As varied as the topics–worship, romance, purpose, desperation, change–are the styles used to convey them. Ketterer's distinctive voice serves as the vehicle to deliver songs tinged with rock, R&B, soul, dance, hip-hop and 1980s synth-driven pop/rock. All songs are loaded and ready to use- just access your WorshipTeam.com system database.
The songs are full featured with complete lyrics, chord charts and full length audio. Check out these great new songs, hear them in the original key, or choose your own key and play it the way you like it.
blessings
Cody Gentes
p.s. if you have never tried out Worshipteam.com, try it FREE for one month by simply going here: http://www.worshipteam.com/try ! See you there.