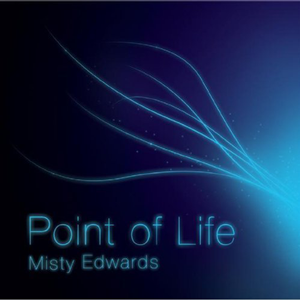 IHOP / Forerunner Music has released "Point of Life" through Forerunner Music and all songs are now loaded into WorshipTeam.com. "Point of Life" is a recording of some great new songs.
Point of Life features songs by Misty Edwards, along with a few favorites written by her friends. On this reflective album, Misty unleashes a creative edge and an experimental sound, inspired by her devotion to the Lord. From ethereal vocals to deeply personal lyrics, Point of Life combines the power of music with the art of storytelling. The Chapman Stick, played by Dave Wiens, brings a unique energy to several tracks, while other songs are quiet devotionals born in the secret place. Allow this music to lead you into deeper devotion to Jesus through the wonder of loving and living to worship. All songs are loaded and ready to use- just access your WorshipTeam.com system database.
The songs are full featured with complete lyrics, chord charts and full length audio. Check out these great new songs, hear them in the original key, or choose your own key and play it the way you like it.
blessings
Cody Gentes
p.s. if you have never tried out Worshipteam.com, try it FREE for one month by simply going here: http://www.worshipteam.com/try ! See you there.