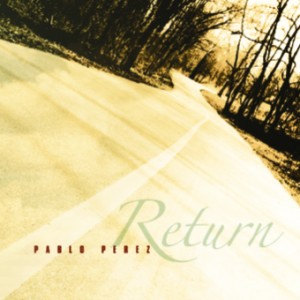 IHOP / Forerunner Music has released "Return" through Forerunner Music and all songs are now loaded into WorshipTeam.com. "Return" is a recording of some great new songs.
Originally from Argentina, Pablo and his wife, Andrea, spent seven years as missionaries in Mexico, involved in pastoring a church and leading worship at several stadium crusades. Since April 2001, Pablo and Andrea have been intercessory missionaries at the International House of Prayer, where he has served as a worship leader, musician, and singer.
When creating music, Pablo interweaves melodies and lyrics crafted to awaken eternity in the human heart. His lyrics are scripturally based, combining biblical prayers with majestic orchestration.
Pablo's vision is to lead millions of people into the throne room of heaven, that they would know the very presence and majesty of God through the power of prophetic worship. He longs to convey a clear understanding of the gospel of the kingdom.
Pablo has also written books and study courses, and ministers in various conferences around the world. He and his wife have joined themselves to the corporate vision of the International House of Prayer. All songs are loaded and ready to use- just access your WorshipTeam.com system database.
The songs are full featured with complete lyrics, chord charts and full length audio. Check out these great new songs, hear them in the original key, or choose your own key and play it the way you like it.
blessings
Cody Gentes
p.s. if you have never tried out Worshipteam.com, try it FREE for one month by simply going here: http://www.worshipteam.com/try ! See you there.