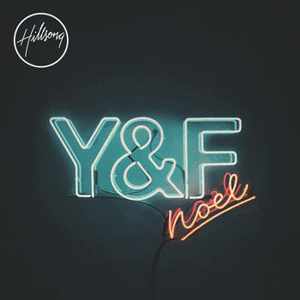 Hillsong Music Australia has released "Noel" through Hillsong Music Australia and all songs are now loaded into WorshipTeam.com "Noel" is live a recording of some great new songs.
Way back in the late 1990s, Hillsong worship pastor Darlene Zschech had the vision that the young should have their own brand of worship music that speaks in the musical vernacular they could understand. Thus, Hillsong United was birthed. However, after 16 years or so, Hillsong United has matured and it has become a tour de force worship band in its own rights. With members in the team passed what we might consider the "youthful" demographic, it is time for Hillsong to launch another worship team that represents its burgeoning youth ministry. Current youth pastor Laura Toggs (also the daughter of senior pastor Brian Houston) has now formed a team comprising of worship leaders that lead youth worship across the campuses of Hillsong Church; and they are called Hillsong Young and Free.
Gone are the big names that often come with every Hillsong Live recording, this record is exclusively written and led by youth worship leaders of the Australian mega church. After scoring a #1 Billboard Christian Album Chart record with their debut record "We Are Young and Free" last year, they are back with their debut Christmas single "Noel." Rather than crafting their own own original song, the Australian youthful band has unearthed the traditional 18th Century English carol.
Without venturing into any innovative territories, Hillsong Young and Free's version of "Noel" stays pretty much within the confines of the song's original melody and structures. But what gives this track a youthful kick is the backings. Accompanied cautiously with a Brit-synth backing the song slowly adds layers and layers of EDM sounds into it as it progresses. When the song reaches its chrous you can feel the disco lights already out shimmering in the reflections of the flashing neon lights. And when the percussion kicks up to its max you know you have been transported from the 19th Century to present. Christmas has never sounded so fresh, contemporary and youthful than this. All songs are loaded and ready to use- just access your WorshipTeam.com system database.
The songs are full featured with complete lyrics, chord charts and full length audio. Check out these great new songs, hear them in the original key, or choose your own key and play it the way you like it.
blessings
Cody Gentes
p.s. if you have never tried out Worshipteam.com, try it FREE for one month by simply going here: http://www.worshipteam.com/try ! See you there.