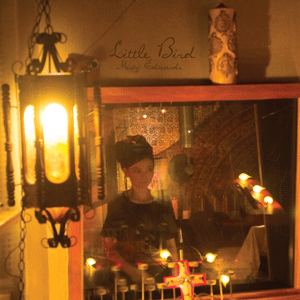 IHOP / Forerunner Music has released "Little Bird" through Forerunner Music and all songs are now loaded into WorshipTeam.com "Little Bird" is a recording of some great new songs.
While the name Misty Edwards may be synonymous with artistically-minded worship leadership, when it comes to the brand new release Little Bird, which comes on the heels of last year's critically lauded long player Only a Shadow, there's a decidedly different slant towards the singer/songwriter side of this immensely talented artist.
As one of her most personal records to date, Edwards boldly steps out as a solo artist without forsaking her worship roots. She fills the gap between the sacred and the secular, citing that there is no division between the two because "if a person is living before God's eyes, everything is sacred."
One of the reasons there is a new direction heard on Little Bird is that Misty wants to encourage others in the worship movement to think outside the box and not be limited to corporate expression.
"A lot of worship leaders feel limited and frustrated creatively, but we're called to so much more as Christians, even when it comes to our typical definition of worship," shares Misty. "I also wanted to channel the kind of music I personally listen to, so it's also a case of being authentic to what I like. I strongly believe there's a whole group of listeners who won't gravitate towards worship music because they have a taste for a different kind of creativity, and it was in my heart to reach those people." All songs are loaded and ready to use- just access your WorshipTeam.com system database.
The songs are full featured with complete lyrics, chord charts and full length audio. Check out these great new songs, hear them in the original key, or choose your own key and play it the way you like it.
blessings
Cody Gentes
p.s. if you have never tried out Worshipteam.com, try it FREE for one month by simply going here: http://www.worshipteam.com/try ! See you there.