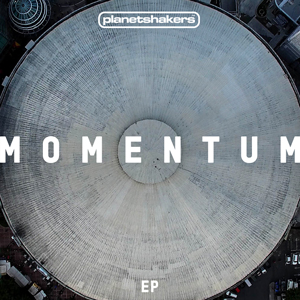 Planetshakers has released "Momentum" through Integrity Music and all songs are now loaded into WorshipTeam.com "Momentum" is a live recording of some great new songs.
Commemorating the event, the recording's cover art features an overhead snapshot of the coliseum where the new song, "Momentum," as well as worship favorite, "Nothing Is Impossible," were record-ed live. Momentum also features studio recordings of the pop-dance track "Come Right Now" and the worshipful ballads "Face To Face" and "I Know Who You Are." The EP further includes the live video for "Momentum," which Planetshakers will release on Friday via their YouTube channel.
Almost immediately following the launch of Momentum: Live in Manila, Planetshakers hosts its an-nual Awakening conference March 29 – April 1 in Melbourne's Hisense Arena. Expecting 15,000-plus people to pack out the arena, Planetshakers Awakening 2016 will feature Russell and Sam Evans, senior pastors and founders of Planetshakers, as well as At Boshoff, Samuel Rodriguez, Chad Veach, Andy Harrison and Planetshakers Band. All songs are loaded and ready to use- just access your WorshipTeam.com system database.
The songs are full featured with complete lyrics, chord charts and full length audio. Check out these great new songs, hear them in the original key, or choose your own key and play it the way you like it.
blessings
Cody Gentes
p.s. if you have never tried out Worshipteam.com, try it FREE for one month by simply going here: http://www.worshipteam.com/try ! See you there.