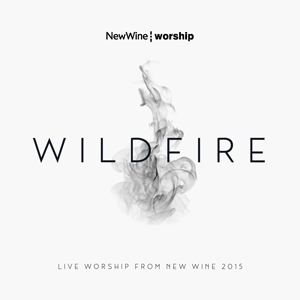 New Wine Worship has released "Wildfire" through Integrity Music and all songs are now loaded into WorshipTeam.com "Wildfire" is a recording of some great new songs.
Integrity Music announces the July 24 global release of Wildfire: Live Worship from New Wine, a 13-track album featuring New Wine Worship, the worship ministry of the New Wine churches of England. Recorded at regional conferences held in three different U.K. cities earlier this year, Wildfire captures a move of the Holy Spirit across the New Wine fellowship and seeks to reignite the global Church to become a radical agent of transformation.
Lyrically, Wildfire highlights scriptural themes chosen to serve both as a resource for corporate worship and as a blessing to individual worshipers with songs such as "No Reason To Fear," "Forgiven," "God Almighty" and "Wildfire." The project features original songs written by the New Wine Worship team of Chris Lawson Jones, Chris Sayburn, Lauren Harris, Susie Woodbridge and Sam Bailey, and marks a step forward in terms of creativity and experimentation with new song styles.
The hope of the New Wine team is that Wildfire will reflect the worship happening within their churches and national gatherings, while igniting a fire in people's hearts that extends beyond the walls of the Church, leading listeners to impact their communities. As the title track encourages:
Watching, waiting for Your fire again / May we know Your presence in this place… Spirit move upon this ground / In this moment, would You come… Breathe Your fire from Heaven
Sam Bailey, New Wine worship leader and co-writer of the song "Wildfire," explains: "If you look back to the day of Pentecost when the presence of God fell, there was nothing tame about that… it was exciting. It was dangerous. It was what we're called to engage with on a more regular basis. For me, this song is really trying to express that, to sing about when the fire of God catches…it spreads, it unites, it leads us into a new place. All songs are loaded and ready to use- just access your WorshipTeam.com system database.
The songs are full featured with complete lyrics, chord charts and full length audio. Check out these great new songs, hear them in the original key, or choose your own key and play it the way you like it.
blessings
Cody Gentes
p.s. if you have never tried out Worshipteam.com, try it FREE for one month by simply going here: http://www.worshipteam.com/try ! See you there.