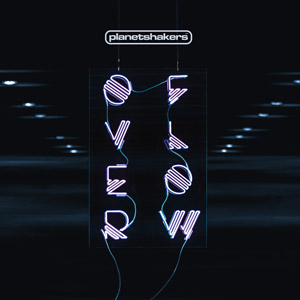 Planetshakers has released "Overflow" through Integrity Music and all songs are now loaded into WorshipTeam.com "Overflow" is a live recording of some great new songs.
Dove Award nominated Planetshakers Band will release their new album, Overflow, September 30 to the worldwide market through Integrity Music. The project was recorded at the Planetshakers annual spring conference in Melbourne, Australia and features 15 new songs that were co-written by the band and produced by worship leader Joth Hunt. Planetshakers will also release a deluxe edition of the project that includes seven music videos from songs on the album, including a live version of the radio single "I Know Who You Are," which is already receiving airplay in the U.S.
"Overflow captures a week of 'God-moments' that were recorded live from the 2016 Planetshakers Conference," explains Planetshakers Church Senior Pastor Russell Evans. "It was an incredible experience. On the one hand, there may have been 15,000 registered attendees singing praise anthems such as 'River' and 'Come Right Now'… then on the other hand, there were such intimate worship moments that it felt like it was just you and Jesus in the room. Our prayer is that this collection of songs blesses and uplifts your spirit and puts the focus heavenwards."
C. Ryan Dunham, President of Integrity Music adds: "I was honored to be at the Planetshakers Awakening conference as Overflow was recorded, with thousands of people of all ages and backgrounds laying aside differences and praising God together, singing songs inspired by and containing scripture. It was a life-changing experience and one that we hope to share through the music and videos." All songs are loaded and ready to use- just access your WorshipTeam.com system database.
The songs are full featured with complete lyrics, chord charts and full length audio. Check out these great new songs, hear them in the original key, or choose your own key and play it the way you like it.
blessings
Cody Gentes
p.s. if you have never tried out Worshipteam.com, try it FREE for one month by simply going here: http://www.worshipteam.com/try ! See you there.