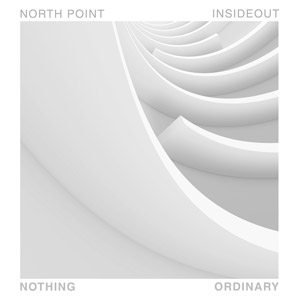 North Point InsideOut Music has released "Nothing Ordinary" through Centricity Music and all songs are now loaded into WorshipTeam.com "Nothing Ordinary" is a recording of some great new songs.
North Point InsideOut will release its first project for Centricity Music on April 7th. Nothing Ordinary will feature five songs that were written and performed by North Point InsideOut worship leaders, musicians and songwriters. The first single, "Death Was Arrested," is already having a powerful impact at Christian radio.
"Finally, a worship song that has movement, tempo and a story about a love that will never leave you or forsake you," said Rodney Miller, Assistant Program Director, The Fish LA. "Listeners will instantly remember the day they first heard, 'Death Was Arrested,' as the powerful song will have an impact in their own lives."
The concept for "Death Was Arrested" came from North Point drummer, Brandon Coker, after seeing a tombstone while visiting his uncle in St. Mary's, Ga. It partially said, "Death arrested his progress." It was two and a half years later when the tune came to fruition at a North Point student camp where several InsideOut band members, including Coker, were tossing around ideas for songs. They were focusing on making freedom, beauty, and grace the theme to weave throughout "Death Was Arrested." With powerful lyrics, Alone in my sorrow dead in my sin/Lost without hope with no place to begin/Your love made a way to let mercy come in/When death was arrested and my life began, the song immediately resonates with listeners and has been recorded by such major artists as Laura Story and Aaron Shust. All songs are loaded and ready to use- just access your WorshipTeam.com system database.
The songs are full featured with complete lyrics, chord charts and full length audio. Check out these great new songs, hear them in the original key, or choose your own key and play it the way you like it.
blessings
Cody Gentes
p.s. if you have never tried out Worshipteam.com, try it FREE for one month by simply going here: http://www.worshipteam.com/try ! See you there.