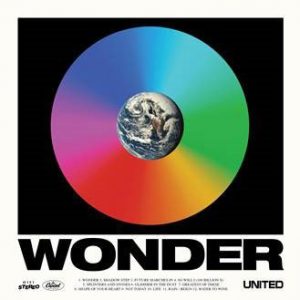 Hillsong United has released "Wonder" through Hillsong Church and all songs are now loaded into WorshipTeam.com "Wonder" is a live recording of some great new songs.
"Have we lost the Wonder?—the hope, the imagination to dream, to believe—the tenderness to listen and lead first with mercy—the grace to empathize—the courage to trust—the fearlessness to love, without pretence or condition. To see beyond the facts without dismissing them. To respond beyond the fear without reciprocating it. To sing beyond the noise, without adding to it. This is the challenge, and this is what worship—if worship can be summed up as an expression of art and music and story—is ultimately designed to do. To elevate the conversation, re-awaken the soul to something other, and lift our eyes to the wonder of a superlative TRUTH." – Joel Houston
Wonder is the 6th studio album from Hillsong UNITED, the two most recent Zion and Empires charting #1 on the ARIA chart in Australia and #5 on the Billboard Top 200. Zion recently went Gold in the USA and Empires is not far behind.
All songs are loaded and ready to use- just access your WorshipTeam.com system database.
The songs are full featured with complete lyrics, chord charts and full length audio. Check out these great new songs, hear them in the original key, or choose your own key and play it the way you like it.
blessings
Cody Gentes
p.s. if you have never tried out Worshipteam.com, try it FREE for one month by simply going here: http://www.worshipteam.com/try ! See you there.